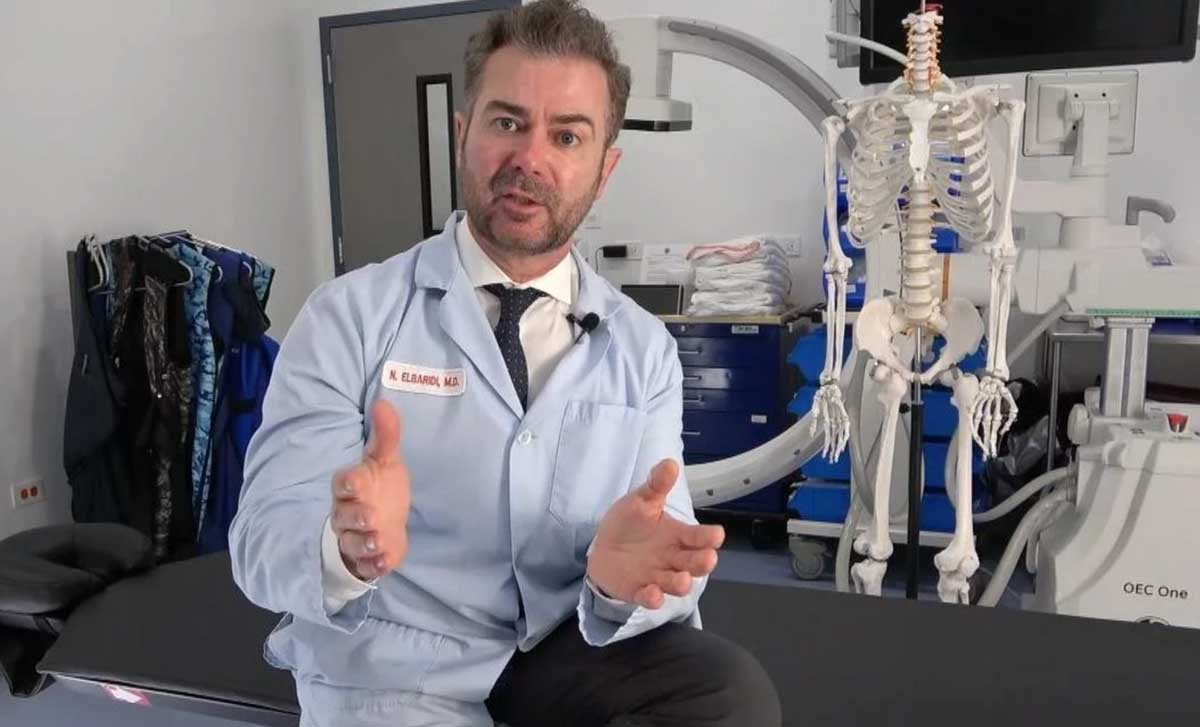 Three Best Serbian Clinics in Chicago
Here you can cure pain from arthritis, migraines, injuries and varicose veins, beautify your face and transplant hair!
Doctor Nidal El Baridi was born in Belgrade, as the child of a Syrian who came to study medicine and a mother who was born in the Serbian capital. His life path took him through London to America, where he received four degrees in Indiana, Chicago and the prestigious Boston Harvard, completed his medical studies and specialized in anesthesiology, physiotherapy and pain therapy.
After that, he returned to Chicago, where today he successfully runs three large clinics, Loop Medical center (Pain therapy, veins, injuries at work and traffic accidents), One Spa Chicago (Cosmetology, plastic surgery, botox, fillers, liposuction, facials, micro needling, etc.) and Dr. Hair of Chicago (Hair Transplantation).
At Loop Medical Center, we specialize in pain therapies, from the head, spine, lungs, to the extremities, arms and legs. We have excellent results in the treatment of migraines, varicose veins, the consequences of arthritis and joint problems, as well as the consequences of traffic accidents and injuries at work. With the help of small interventions, we enable people to return to a normal life, and we also use natural methods, such as stem cells and blood plasma, says Dr. Nidal El Baridi, author of several works published in the most prestigious world magazines.
He adds that the clinic insists on individual therapy and that each patient is approached in a way adapted to his needs and the current state of the body.
You can get a free consultation at Loop Medical Center by calling the phone and through the website:
Phone: (312) 414-1088
In my other two clinics, we deal with aesthetics, we help people who want to look better and more beautiful, using the latest methods and the most modern instruments and preparations. The One Spa clinic has in its team the best cosmetologists and plastic surgeons in Chicago and beyond, and Dr. Hair Of Chicago performs the most painless hair transplantation at the best prices in the USA , emphasizes Dr. El Baridi, who addresses us in pure Serbian, with a Belgrade accent. .
When I opened the hair transplant clinic Dr. Hair of Chicago I decided to be the first patient. As you can see on me, the transplant was successful, and all the therapies that I went through, every patient goes through as well. Before transplanting hair, we first deal with the reasons that led to its loss, and among the most common are stress, lack of sleep, wrong or bad diet, cigarettes, and increased alcohol consumption. Once we determine these causes and consult with the patient, we move on to transplantation, explains Doctor Nick, as his patients and employees call him.
It is clear to him that many of our people go to the Balkans and Europe to do interventions and operations because of the prices, which is why he decided to adjust his prices to European ones.
There is no more reason for our people to leave Chicago and America for Europe because of such things, because from now on they will be able to be treated at my clinic and save money for the trip to Europe, which is not negligible. It is also important that after the intervention they will be able to go to the doctor who operated or treated them , which is one of the most important principles in medicine, and which is very often not the case when people are operated on in other countries and Europe. This is also the reason why we have excellent results, because the complete procedure was followed, he says.
Finally, Dr. El Baridi underlines that he tries to provide his patients with maximum comfort before and after interventions and operations.
We are aware that surgery is a stressful experience for patients, so we tried our best to make it easier for them… All our patients are provided with transportation from home to the clinic, and those who wish can spend the day after surgery in the exclusive Trump Hotel located in our in the immediate vicinity , concludes Doctor Nidal El Baridi, and invites all those interested to visit his clinics and see for themselves in his words.
Free consultations at The One Spa Chicago clinic and Dr. You can get Hair of Chicago by calling the following phones and through the website:
One Spa Phone: (312) 340-6740 WEB: www.theonespachicago.com
Dr. Hair Phone: (833) 537-4247 WEB: www.drhairofchicago.com
AUTHOR: Antonije Kovačević