Ketamine Infusion Therapy
Is Ketamine Infusion Therapy Right For You?
Ketamine Infusion Therapy is an IV treatment for many behavioral health conditions, including depression and bipolar disorder. Once this treatment is administered to the patient, results could last between days to weeks. At Loop Medical Center, we offer our patients two options for getting this drug administered to them. This could be through intravenous infusion through the arm or intranasally. We make sure to deliver thorough, detailed evaluations in determining if this is the proper treatment for our patients.
Why Do You Need Ketamine Infusion Therapy?
The Ketamine treatment works differently from antidepressants in that it repairs damage to the brain from long-term stress hormones such as cortisol. Ketamine works to repair this damage and has been rapidly effective in repairing brain plasticity. That's why it has been proven effective at treating people dealing with anxiety disorders such as post-traumatic stress disorder (PTSD). It has also been proven effective at treating depression and bipolar disorder.
What Is Ketamine Intranasal Therapy?
Esketamine nasal spray emerges both effective and fast-acting for treatment-resistant depression. Improvement in symptoms began as little as 24 hours after the first dose. Hence one of the most exciting aspects of the drug is its fast-acting mechanism. Esketamine has the same molecular formula as ketamine, and it's a slightly different form of ketamine. Esketamine is administered as nasal puffs, and the effects are essentially the same as ketamine.
Most oral antidepressants can take weeks to start working. On the other hand, Esketamine has very promising fast-acting symptom relief. The new esketamine nasal spray can only be administered in a doctor's office or hospital setting.
Ketamine Treatment Protocols
A consultation is required before treatment begins. Consultation and treatment are not done on the same day.
You should avoid food for 2 hours and no liquids for 30 minutes prior to your visit.
You will not be permitted to drive yourself home, so you must arrange transportation after every treatment session.
You cannot engage in activities requiring complete mental alertness and motor coordination (driving, operating machinery) until the next day after a restful sleep.
Appointments for IV infusions generally last about an hour including monitoring.
Appointments for nasal spray treatment will last at least 2 hours including monitoring.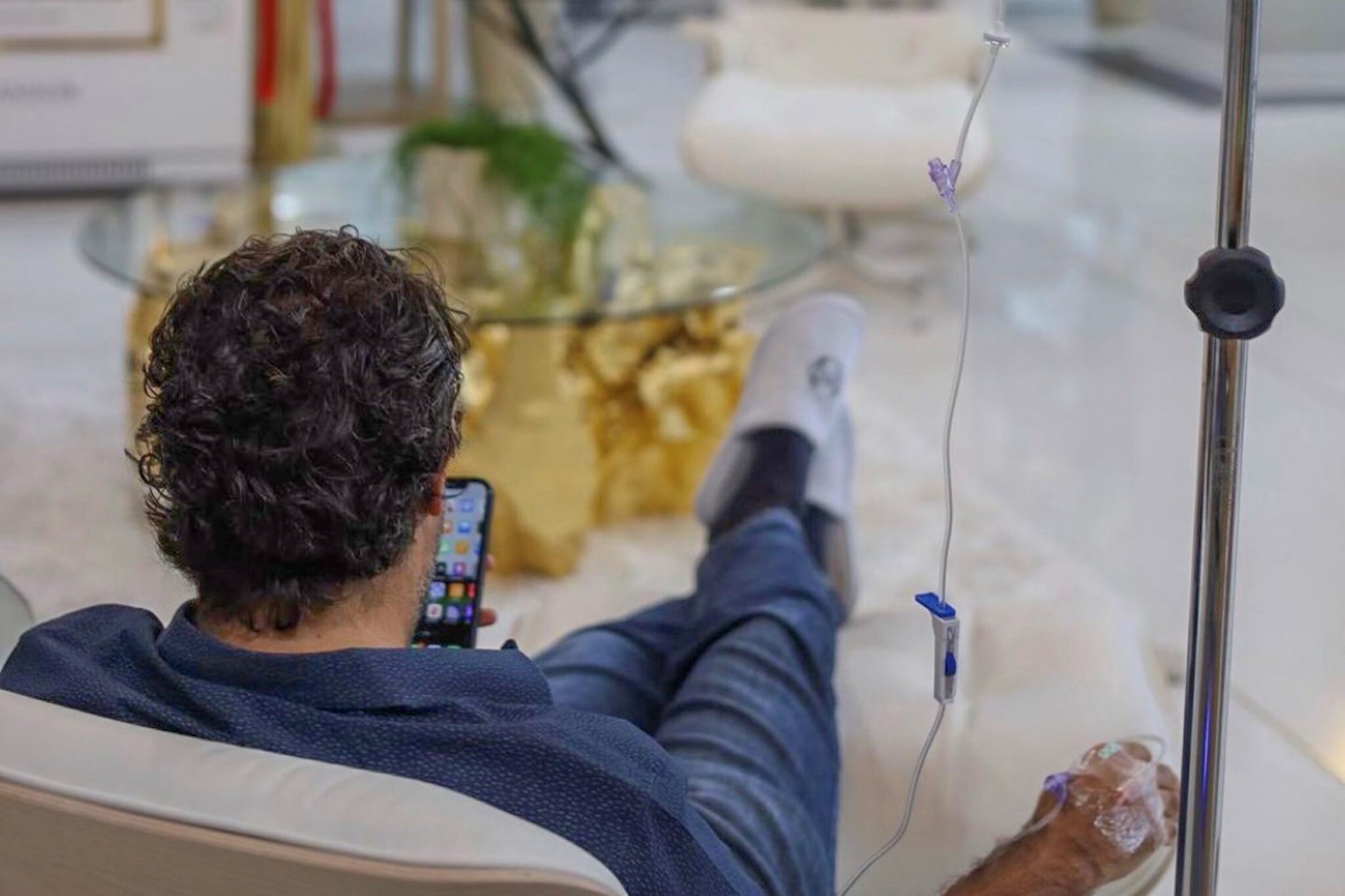 Frequently Asked Questions